There's no shortage of information in the SEO world about how to fix a suspended Google Business Profile (GBP), formerly Google My Business (GMB), but there isn't a lot of content about how to avoid one in the first place.
Avoiding suspension doesn't have to be as overwhelming as memorizing all of Google's guidelines for representing your business online — though you still should give that a read. It simply comes down to providing the most accurate, up-to-date information for your business's customers or clients. In this post, we cover everything you need to know about providing accurate information about your business in GBP to avoid suspension by putting yourself in your customers' shoes when you fill out your information.
What Is A Google Business Profile Suspension?
A Google Business Profile suspension means your GBP won't appear in maps or in organic search results. If your listing is suspended, you'll be notified when you log into your GBP dashboard.
There are two different types of Google Business Profile suspensions:
Hard suspension: A hard suspension is when your profile no longer shows up in Google's search results.
Soft suspension: A soft suspension is when your profile still shows up in Google's search results, but appears to no longer be verified.
Why Do GBP Suspensions Happen?
A GBP suspension can happen for a variety of reasons, for example, keyword stuffing your business name, using a fake address, and any other spammy tactic that goes against Google's guidelines.
Small businesses, and even some local SEOs, take part in spammy tactics to try to "trick" the system or find workaround solutions to rank better. It's SEO, the whole reason is to rank, right? Not necessarily. During Whitespark's Local Search Summit, Darren Shaw said it the best: "It's not all about ranking, but about attracting the right people and customers that are willing to convert."
Credit where credit is due: Allie Margeson's presentation sparked this idea — you should definitely follow Allie on Twitter, if you're not already!
How To Provide The Best, Most Accurate Information On Your GBP
Everything we do as local SEOs has gotten extremely complicated. What's a ranking factor in GBP? What's not? Should I hide my address? Which category will help me rank better? Though these are valid questions, the vanity goals of businesses hungry for higher rankings overshadow the concept of actually helping real customers.
It's easy to get caught up trying to find the best way to do something, but this can lead to relying on dangerous advice and spammy SEO practices. It's time we take a step back to think about customers FIRST.
7 Questions That Will Help You Think About Your Customers First
The best way to fill out your business profile to avoid suspension is to start by knowing exactly what your customers want and how to provide them with all the information they need. Below is a list of questions from the viewpoint of a customer asking about your business. If you can answer all of these questions and include these answers within your business information, then you're well on your way to avoiding a suspension.
Stop worrying about what tactics help you rank higher or what the hottest new GBP fad is and think only about your customers for the next few minutes. Remember, it's about attracting customers that will convert and drive real business, not just ranking number one on Google!
1. What is your business called?
What is your legal business name as represented in the real world? That's the name you need to share with everyone on your business profile. This should remain consistent on your website, local directories, and everywhere else you appear online to avoid confusion. Remember, you're thinking about your customers first.
You may have heard that including service keywords or the location in your business name helps you rank better in Google Maps, but you shouldn't worry about that since it really doesn't help your customers. More than once, we've had a business listing removed entirely from Google because it included the city in its business name when it shouldn't have been there. Too harsh? Maybe, but we're not the only ones fighting spam on Google and you should be careful not to fall prey to these spammy tactics.
When someone reports your business to Google for spammy tactics (e.g. keyword stuffing in the business name) it tells Google to take a closer look at listings that go against guidelines, thus increasing your chances of being suspended.
Using your real-world business name will not only help people find your business but also build trust with potential customers because you won't be confusing them or coming off spammy like these guys…
Not only does this look bad, but it can also cause your business profile to be suspended, which will hurt your business. So, think of your customers first and provide them with accurate information — not only for their benefit but for your own.
2. What can your business do for me?
You should be able to describe what you do to someone outside of your business in a way they easily understand. If you can't explain what it is you do, then you can't expect anyone else to understand either. It's best practice to keep this explanation simple. There's no benefit to using fancy words or complicated industry jargon; this will just confuse your customers.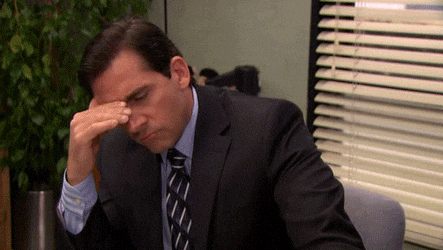 Don't forget to include benefits! Why are you unique? Why are you better than your competitors? These are important questions you should be able to answer when describing what your business does.
For example, Yelo'd Ice Cream isn't just another ice cream shop, they are an ice cream shop "where you can experience Filipino and Asian inspired flavours in [their] soft serve ice creams and baked goods from cookies to cakes." This is a great example of a business that is able to clearly describe what they do while incorporating what makes them unique — and tasty!
Once you've properly described what it is you do, make sure your customers can find it. You can include this information in your description and in your primary category in GBP's dashboard.
However, the biggest pain point in local SEO seems to be picking a primary business category in GBP.
There are many articles out there about how to choose the best primary category for your business and it can get pretty complicated — but it shouldn't be! Choosing the right primary category will help you rank better in Google Maps for your target keywords, but remember, you shouldn't manipulate what it is you do to rank better in a space you don't belong in. More often than not, an incorrect primary category is the reason for poor rankings or discoverability issues in Google Maps.
For example, if you're an HVAC business that also provides some plumbing services, your main primary category shouldn't be Plumber, it should be HVAC Contractor. The decision of what to choose should be as easy as answering, "What do I do? What is my primary service and how exactly do I help my customers?"
Rank your services from most important to least. The most important service may be the one you want to focus most of your time on, or what makes you the most money — this will look different to everyone! Whatever that is, that should be your primary category. This way, your listing will appear to potential customers searching for services directly related to that primary category.
Join our newsletter!
Get started on your journey to being a better marketer by joining our newsletter and staying up to date on important developments in analytics, SEO, and digital marketing.
3. Where can I find you?
Do you have a brick-and-mortar location, do you only serve customers at their location (e.g. their home), or both? Filling out an address on GBP has gotten vastly more complicated over time. More often than not, we see businesses with fake addresses spamming Google Maps results for service area businesses.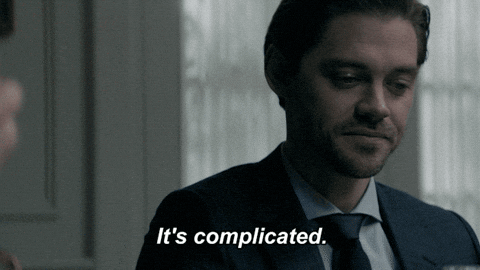 It's your job as a business to be honest about your address. Just because you rank better by including an address on your business profile, doesn't mean that you're truly helping your customers.
For example, what if you're a pest control company in Edmonton that is strictly a service area business (meaning you provide services where your customers are located) and a potential customer is searching for your services while waiting at the doctor's office? They just found bedbugs last night and are eagerly investigating companies while out running their other necessary errands. They see you're located just 10 minutes away from their doctor's office, so they think, "Perfect, I'll just stop by and speak to someone in person on my way home."
They pull up to your home address and see no sign on the door. Best case scenario, they call, as they're confused and you two work it out over the phone. Worst case scenario, they become frustrated and decide to leave a bad review on your GBP because you misled them and wasted time out of their day trying to locate your business.
Be honest! Providing an address in GBP when you don't have one could hurt your reputation with your customers more than it's going to help your rankings. By simply answering this question truthfully, you'll know exactly how and when to share this information with your customers.
4. When can I contact you?
When are you open? When is someone available to answer the phone? When do you start making house calls? Providing accurate hours of operation is incredibly important for building trust with your customers. Have you ever called your local vehicle service center during their opening hours as shown on their GBP listing just to find out they are closed? It may seem like this isn't a big deal, but over time this creates more and more frustration!
Filling out accurate hours of operation on your business profile is the easy part, but keeping these hours up-to-date can prove to be more difficult. If you're having trouble remembering to update your hours, try setting a monthly reminder. Keep that listing accurate!
What if my business only has to close down for a couple of hours? This is where you need to make use of the Special Hours feature.
Do not update your regular hours of operation for a temporary closure! This just makes it easier to forget to update them when they're back to normal in a day or two. If you forget to change your hours back, you might have already missed out on traffic or potential leads by accidentally making your customers think you're closed when you're not.
Setting the right hours will always depend on what type of business you run. Google has even laid out specifics for these things, like practitioners, restaurants, and seasonal businesses, but it all boils down to understanding when you're available to your customers and providing them with that information.
5. How do I contact you?
Can customers email you, phone you, fill out a contact form, or text you? Make it easy for customers to get in touch with you. For the purpose of GBP, customers can get in contact with you through a phone number or chat via GBP messaging.
What's your phone number?
Include the number of your business, but more specifically, the one your customers will contact you through. Believe it or not, we've come across business profiles where the number wasn't pointing to the correct department. Remember, if your customers can't contact you, they can't convert.
Tracking calls from GBP has become a popular and successful SEO tactic to find out just how many people are contacting you through GBP compared to your website. There's absolutely nothing wrong with using a tracking number in place of your real number as long as you include your real number as the additional number in GBP.
Can I message you?
The GBP messaging feature allows potential customers to contact you directly from your business profile by clicking a "Chat" button at any time, rather than a phone number. Since customers can message you any time, it's important to make sure that you're able to not only respond within 24 hours, but with helpful and accurate information — as mentioned in Google's messaging guidelines. Google has the right to suspend listings that don't follow these guidelines!
To know if you should include messaging or not, ask yourself if you'll be able to manage these messages and respond in time. If you believe you can manage messages, it's best practice to set your automated response message to state when you'll be available to reply to messages.
However, if you don't feel like you'll be able to respond to both phone calls and messages through GBP, let alone all the other ways people can get in contact with you, then you don't have to turn on messaging — it isn't necessary to have all forms of contact turned on to rank. You should only supply your preferred contact points, otherwise someone might message you and you might ignore it for weeks.
To learn more about the GBP messaging feature, visit Google's help page.
6. What services or products do you provide?
Depending on the category of your business, you can include a list of services on your business profile through a service menu or through product posts. The service menu used to be only visible on mobile (shown below), however, it can now be viewed by users on desktop and is even considered a ranking factor.
When filling out this list of services or creating product posts, you should only include services (or menu items if you're a restaurant) you actually offer. Including products or services that you don't offer or that are unrelated to your business is against Google's guidelines and will definitely frustrate your customers.
Google's guidelines for menus clearly state that "[t]he menu should be representative of the items and services that are available for customers at the business." Including services you don't actually offer isn't going to cause you a suspension per se, but it could result in angry customers and negative reviews. Since reviews are a ranking factor in GBP, adding services that you don't offer that result in negative reviews will actually hurt your rankings, not improve it like you may have thought initially.
For product posts, Google states that businesses shouldn't make posts that mislead, misinterpret, or include false statements about your identity or qualifications. Including false or misleading information on your business profile is against Google's guidelines and could result in suspension.
So, before you try to include services or products you don't offer just to rank better: don't. Think about how your customers would feel if they visited your location or clicked through to your website to find out you don't actually have what they need.
Remember, you're not here to serve Google, you're here to serve your customers.
However, there's an exception! If you're a tobacco or a liquor store, you aren't allowed to share any content about what you sell on your business profile — but not to worry! It should be clear by your category what you sell. Make sure to link to your website and include contact information for customers to reach out to you or ask any questions about your products.
Tip: If you can't list your products on your business profile because of your category, instead include a Q&A. For example, if you're a liquor or tobacco store you can include a Q&A of "Looking for a specific product?" and write an answer including something like "Contact us at X (phone number or email) with the product you're looking for and we'll check stock and let you know if it's available."
7. Do you come highly recommended?
Do you have reviews? If so, how many? Are your reviews mostly positive or do your customers seem frustrated? Reviews help you understand where you shine and where you may fall short, and they help customers make purchasing decisions. Since the number of reviews and the quality of those reviews are a ranking factor, spammy review tactics like buying reviews have become more and more popular.
It's not always clear what the best way for businesses to ask for reviews is. This leads to potentially spammy and fraudulent review tactics. For example, simply outright buying positive reviews, offering a discount or promotion for someone to leave a review, or even asking only the people you know who are satisfied for a review. It's important to remember that reviews need to "accurately represent the location in question," meaning they need to be truthful to your business and the service that you provide.
However, there's been a lot of discussion about how hard it is to remove fraudulent reviews on Google — so why not just buy positive reviews because it's not like Google will remove them, right? Wrong! It's against Google's guidelines to buy reviews and if you get caught you'll only hurt your reputation.
Remember, this is all about your customers! Make sure everyone reading your reviews is reading about an authentic experience, and the only way to be truly authentic is to ask every single customer for a review and not offer any form of incentive. The more authentic and truthful your reviews are, the more likely potential customers will trust you!
Too perfect isn't always a good thing, GatherUp covered a study between PowerReviews and Northwestern University that showed customers were more likely to complete a purchase from businesses with a 4.2 to 4.5 star rating. So, ask for reviews responsibly to ensure no one reports you to Google for spammy review practices!
Take A Step Back
Now that you've answered all of these questions for your customers, you should be able to avoid a suspension by not only correctly filling out your business information in GBP, but managing that information appropriately going forward. Remember it's all about thinking about your customers first and making them happy by providing the information they need in an accurate, easy to understand manner.
We'll leave this post off with a wise tweet from Ross Simmonds:
So, next time you check in on your business profile (or set up a new one) take a step back and stop worrying about all the ranking factors, tips, and tricks. Instead, think about who you do what you do for: your customers.
Be the first to know!
Sign up for our newsletter and stay up-to-date on the latest news and trends.